Stocks recommended in our letters can be traded at any full service or online brokerage. These videos show step-by-step trade instructions with examples from letters. Blog posts explain how recent trades were set up and played out. The podcasts provide audio updates on recent plays.
Make Food Stocks a Portfolio Staple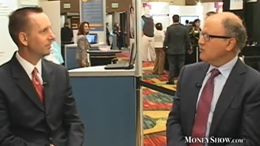 There are few things more essential than food and drink, so in tough times, keep it simple and buy what everyone needs, says Jon Markman.
Why Tesla Shares Will Recover from Their Recent Beating
Winter is coming to the global automotive sector. Many companies will not survive. Executives at Tesla (TSLA) on Friday announced dramatic price cuts to its electric vehicles. Shares immediately collapsed, then rallied to near unchanged. Other vehicle stocks are still falling.Tesla is coming after a bigger slice of the auto market. Investors in...
Markman in a Minute
Weekly review/outlook for the US stock market.