VIDEOS
Make Food Stocks a Portfolio Staple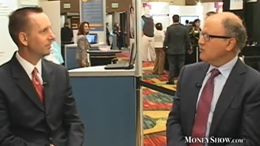 There are few things more essential than food and drink, so in tough times, keep it simple and buy what everyone needs, says Jon Markman.
Why Kids Should Learn How to Invest
Jon Markman, editor of Trader's Advantage, says Generation Y needs to learn how to invest money as soon as possible. Why? Because it works.
Why the Euro Was a Ridiculous Idea
Outspoken financial pro Jon Markman explains his views on the euro, discusses the Greek crisis, and shares what he thinks will happen next.